Approximately 10 billion years ago when I was in college (because what is time anymore), I took a […]
It's the end of another year, and it's also the end of some pretty big pop culture phenomenons. We here at the Collective have rounded up a few of our favorite things from 2019, just because we're a little nostalgic and maybe not quite ready to move into 2020.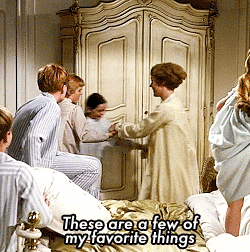 It is the Collective's ever-present mission to bring you new and interesting content from all areas of geek culture. Whether we fangirl over the latest Netflix hotness (we love a sassy devil), explore female and LGBTQ+ empowerment within subcultures and literature, or meltdown over The Avengers, we hope you've found a home here with kindred spirits who possess the same passions.
This is why we're beside ourselves to finally announce a new blog section focused on gaming! Members of The Collective crew have been "gamers" since childhood, and we're super stoked to share our adventures with you. Read on to find out what to expect in the coming months.