By The Nerdling From start to finish, Rampage is all action with a little breathing room for some, […]
By The Collectress
I will do my best to keep this review spoiler-free. All potential spoilers will be marked with **.
This past weekend, after a particularly long and grueling week, the Mutineer and I had the opportunity to see Jumanji: Welcome To The Jungle at an advanced screening for Amazon Prime members. We chanted "Jumanji, Jumanji, Jumanji" all the way to the theater, and it turns out that watching Dwayne "The Rock" Johnson, Karen Gillan, Kevin Hart, and Jack Black run screaming through the jungle is an instant cure to a bad day. The film is a sequel to Jumanji (1995), and it embodies its predecessor's light-hearted comedic action-packed tone.
If you're in the millennial generation, you'll recognize this film as welcome journey back to your childhood. 
By The Collectress
I have done my best to keep this review spoiler-free and will tag any potential spoilers with **.
When I think of Baywatch, I think of The Hoff with a glistening tan, slo-moing down a perfect beach in red speedos.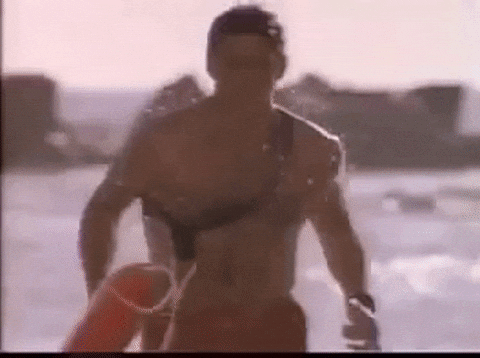 Yeah, like that.