Four years ago, the Mutineer and I spent the Fourth of July watching Jeff Goldblum movies. I don't remember why we weren't at a barbecue that day, but a new tradition was born: Jeff Goldblum Day. Every year since, we honor this American treasure by foregoing the family barbecue to watch this gem among men.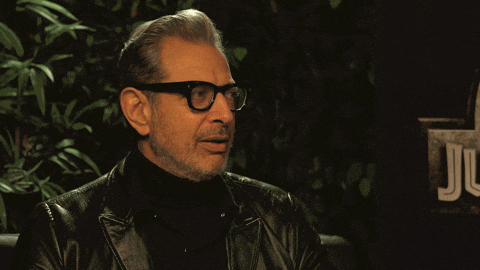 If you're like me, you may be finding it more than a little difficult to get into the "Fourth of July spirit" given the current political climate in the U.S.–not to mention the recent barrage of COVID-19 cases–so, if you're looking for an alternative, may I suggest celebrating Jeff Goldblum Day with us?
#JEffGoldblumDay watchlist
While the actor has a very long filmography, I've narrowed my choices for this year's #JeffGoldblumDay to seven films. That's enough for a full day of Jeff Goldblum-ing, right? (If you need more Jeff Goldblum content, may I suggest watching his musical perfomances on YouTube?)
These are listed in our preferred watching order, but feel free to Goldblum in the way that speaks to you.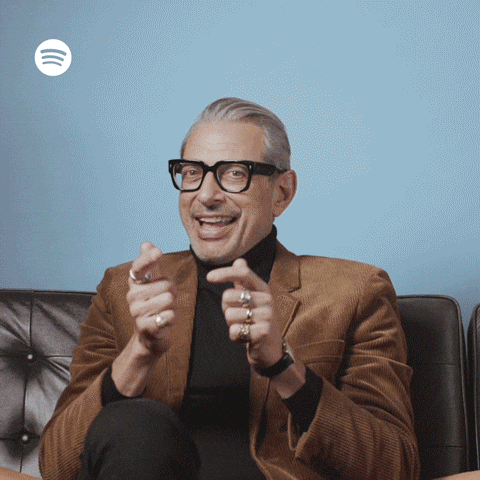 INdependence Day (1996)
Obviously, four years ago, we started with this film because it was the Fourth of July…now we watch it first for tradition's sake. And because Jeff Goldblum in plaid is Peak Sexy Nerd™.
Also…it celebrates the liberation of the world from a strange alien invasion…which is the kind of hopefulness we need right now tbh (let's just imagine Will Smith's well-placed punch is hitting a racist N*zi sympathizer, eh?)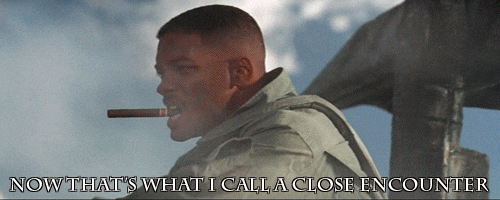 Jurassic Park (1993) (And The Lost World, if you're up for it)
Speaking of Peak Sexy Nerd™, have you seen Dr. Ian Malcolm? Yes, please, and thank you.
Dr. Malcolm can explain chaos theory to us anyday. 
Thor: Ragnarok (2017)
Jumping ahead a few decades to the modern masterpiece that is Jeff Goldblum's performance as the Grandmaster. I bet y'all didn't know that you needed Jeff Goldblum in an 80's-inspired, quasi sci-fi superhero movie, but you did. Thank Taika for this, and I'd like to especially thank the costume designer for giving Jeff Goldblum the most ostentatiously ridiculous gold lamé outfit ever. Bless.
Invasion of the Body Snatchers (1978)
I saw this one for the first time during last year's #JeffGoldblumDay, and as always, his hairstyle did not disappoint me. It's slightly creepy and very weird, but, hey, I'm kinda hoping that the U.S. Government turns out to have been body-snatched back in 2016, so this fits the theme for #JeffGoldblumDay. (This also stars Donald Sutherland and the late great Leonard Nimoy).
Available to stream for free if you have Amazon Prime.
The FLy (1986)
Would you believe that, as a self-proclaimed Jeff Goldblum stan, the Mutineer has never seen The Fly? Well, we're fixing that this year. Also, it's a metaphor for terminal illness, which the U.S. is currently facing (*cough* systemic racism and inequality *cough*), so it also fits the theme.
Honorable Mentions
These are the films that we *hope* we get to, but if we don't quite get there…there's always next year!
Morning Glory (2010)
Jeff Goldblum is a supporting character in this one, but as always, he is delightful to watch.
The Life Aquatic With Steve Zissou (2004)
Again, Jeff Goldblum isn't the main character, but this movie is just too damn good not to include in this list.
The Prince of Egypt (1998)
This film is an animated masterpiece, and Jeff Goldblum voicing Moses' brother Aaron is easily one of the best parts of the film (but really it's all so good and I'm off to listen to the soundtrack…again).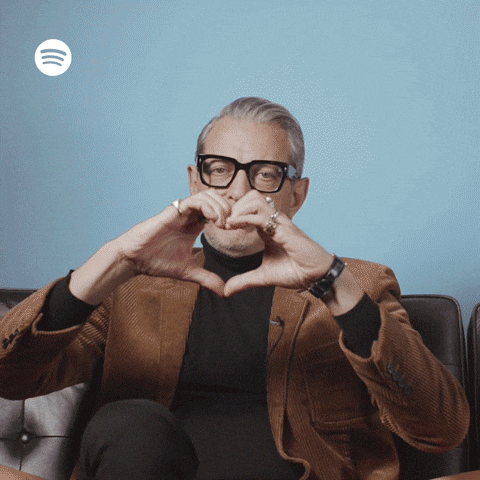 We'll be tweeting all throughout our Jeff Goldblum-athon, so if you'd like to join us, use the hashtag #JeffGoldblumDay and follow us on Twitter at @collectivenerds!
And remember, life, uh, finds a way.