Y'all, this post was supposed to be exclusively about the return of Westworld, but then I fell down the Youtube rabbit hole and…here we are. I'm excited about the return of some of my favorite shows and quite a few upcoming movies, so without further ado, here we go. Jump down the rabbit hole with me.
Westworld
If you haven't yet seen the trailer for season 3, go ahead and click on it.
I'll wait.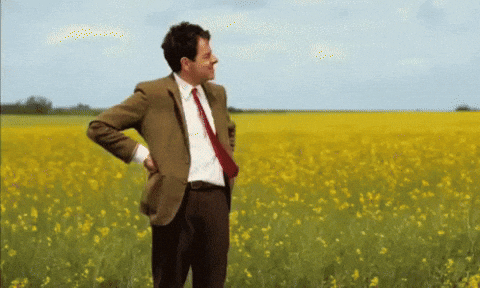 Have you watched it yet? Yeah? Good. Because what if I were to tell you that–in true Westworld mindf*ckery fashion–there is a secret trailer. That's right, if you access their website in a particular way, you get access to the hidden trailer, aptly titled "Free Will Is Not Free." However, if figuring out the gimmick is too much work, I'm linking it below so you can watch it and lose your sh*t over it just as much as I did.
This trailer is a lot darker than the other one, and,…how the heck is Ed Harris back? 
March 15 can't come soon enough.
Castlevania
I have waited SO LONG for this show to return. I binged the first two seasons in one day and….I've binged them again several times since. In fact, last month while I was sewing my Alucard cosplay for ALA, we exclusively watched Castlevania, and once we finished season 2, we just started again from the beginning. We probably watched it three times in one week. True story.
Even though Dracula is dead, the new trailer brings back Carmilla as the big bad, and shows Trevor and Sypha kicking ass together (be still my shipper heart) However, Alucard is alone and NEEDS A HUG. Someone hug the lonely dhampir please. If that's the only thing that happens in season 3, I'm okay with that.
The French Dispatch
This is Wes Anderson's first live-action film since 2014's The Grand Budapest Hotel, and I am ready for the visionary director's newest work. I also truly  believe that the combination of Timothee Chalamet and Wes Anderson is a match made in cinematic heaven, and this will probably end up being my favorite film of the year. Probably. Unless they rerelease The Farewell, because that's always going to win over everything else.
The Green Knight
The English major in me screamed when I saw this trailer. I distinctly remember one night in undergrad–after having consumed too much caffeine and having stayed up all night chatting with The Canadian on the phone–when I churned out a ten page essay analyzing the Arthurian fable Sir Gawain and the Green Knight. I wrote the paper in about four hours, but my love and passion for that era of literature must've shown through, because I walked out with top marks and the inescapable desire for more Sir Gawain. Well, it's been a long time, but it looks like I'm finally getting my wish. I am not expecting it to be a close adaptation of the legend, but, meh, my little literary heart will take what it can get.
Also, Dev Patel. Send tweet.
What shows and movies are you excited for? Tweet us @collectivenerds!