The cast list was released last fall for the upcoming Netflix adaptation of the young adult fantasy series Shadow and Bone. The casting revealed Jessie Mei Li as Alina Starkov, and Ben Barnes as her manipulative antagonist and love interest General Kirigan, also known as the Darkling. Alina is meant to be around seventeen, while Ben Barnes is 38.
Almost immediately, Twitter exploded. Many fans were pleased with Barnes' casting, seeing him as a good fit, as well as good-looking. More than a few women harkened back to his turn as presumed-teenage Prince Caspian in the 2008 film of the same name, who he played at the age of 27. However, few mentioned the age gap between Li and Barnes. The relationship between Li and Barnes' characters is manipulative, antagonistic, and extremely unhealthy. That certainly didn't stop the fanbase from praising him. Though it is true that the Darkling's age isn't revealed, and he's meant to practically be immortal, seeing Ben Barnes photographed with five other actors who are all clearly in their twenties is more than a little strange. 
Casting older men in romantic roles with younger women is definitely a pattern for film and TV, and it has to do with the way Hollywood sees aging men and women as actors. Inkoo Kang argues that Hollywood is obsessed with the abrupt failures of aging actresses such as Marilyn Monroe and Judy Garland. In regards to older stars, she wrote in Slate, "If a studio were to attempt a movie about, say, Cary Grant in his late 50s, it would simply find him starring in Charade, opposite Audrey Hepburn, 25 years his junior."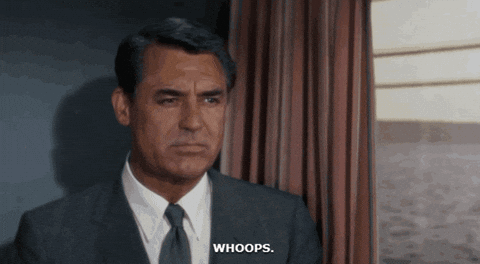 Here's another example, from another young adult adaptation: Theo James was cast as Four in 2014's Divergent. James was 28, playing the teacher and love interest of the 16-year-old protagonist, Tris, played by then 23-year-old Shailene Woodley. Particularly with adaptations geared towards teenagers, mentor characters are heading into love interest territory, while still being played by older actors. Women also tend to age slower and softer than men. In this film, it is obvious that James is an adult man, definitely older than 23, while Woodley pulls off a teenage role easily, despite being nearly a decade older than her character.
It's much more accepted to see an older man dating or married to a younger woman, but exceedingly rare to see the reverse. The 1971 film Harold and Maude is most likely the main extreme that people would immediately think of, being about a relationship between a 20-year-old man and a 79-year-old woman. The film was a critical and commercial failure, though it eventually became a cult classic.
Similarly to Cary Grant in 1963, it's easy now to find older successful actors in romantic roles. 62-year-old Robert Bathurst wooed 33-year-old Laura Carmicheal in the first few seasons of Downton Abbey (2010-2012). The relationship ultimately doesn't work out, and through the reason why does touch upon the age gap between the two, it has more to do with a World War I injury and the idea that Bathurst's character can't take care of a wife because of it. Historically, men married younger women, and it's not surprising to see that reflected in our media. 
Most "teenagers" are played by actors in their twenties. If the love interest is meant to be a few years older, suddenly we have thirty-year-olds acting opposite actors playing characters who are 16. It's strange to watch a minor be romanced by someone who is clearly older than 25. We are taught to see romantic and sexual behavior between a minor and a much older person as taboo and wrong. However, it's accepted with casting, because teenagers aren't actually played by teenagers.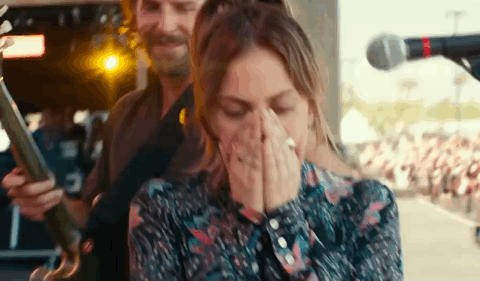 On a similar note, most actors have a wider age gap with female romantic partners in film and TV than they would in real life. For example, 2018's A Star is Born stars 33-year-old Lady Gaga and 44-year-old Bradley Cooper. Cooper is meant to be the aging, past his prime mentor musician, while Gaga is the rising star. Despite the mentor-student relationship, the characters are also in a romantic relationship.
Here's another interesting example with teenage characters. The CW's Reign, about the life of Mary, Queen of Scots, cast then 24-year-old Adelaide Kane. Her romantic interests are Toby Regbo, who was 21 at the start of the series, and Torrance Coombs, who was 30. Coombs is older, while Regbo is younger than Kane, and the two men together share a 9-year age gap themselves, despite acting as romantic partners to the same woman.
So, let's start casting romantic characters with lesser age gaps. Men are allowed to be the same age as, or even younger than, their wives or girlfriends. In the real world, men and women in relationships are often either the same age, or near to it. It's understandable to have actors in their twenties play teenagers, but there's nothing wrong with having two 23-year-olds in a romantic relationship, even or especially if they're both pretending to be 17. It's certainly less bizarre than what Hollywood came up with historically, and still is today.
---
Noemi Arellano-Summer is an arts and culture journalist currently working in the Boston area. She has experience as a writer, editor, copy-editor, photojournalist, and arts critic. She is passionate about arts, history, culture, entertainment, film, and literature. You can often find her roaming through a bookstore or working on her novel at a cafe.