Pairing: Dean Winchester/Castiel (Supernatural)
Word Count: 46,808
Warnings: NSFW
Author's Summary
Dean owns a bakery and Castiel loves his pie. This could be such a cute little bakery love story – if it weren't for the fact that one was a retired hunter and the other one a powerful witch. There's also the matter of the black little cat Dean finds in front of his bakery one cold and rainy night. Not to forget the crazy witch on the loose, ripping out other witches' hearts.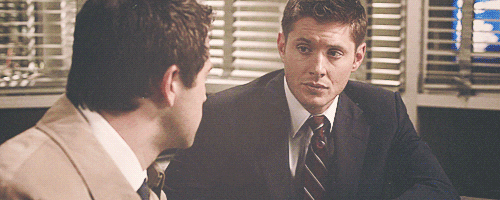 My Thoughts
So, ironically, I opened this fic because of my roommate's cat. Lately, he's taken to waking me up at 5:30 am, so I thought a cat-related fanfiction would do well to occupy some time before I had to get up for work. (And then the a**hole didn't meow this morning, but I woke up early anyway and figured I might as well start reading.)
I expected this fic to be fluffy and saccharine sweet, and it was, but it also had a compelling case to go along with it. Actually, it reads a lot like how I would want the show to end: Sam and Dean settled in a town, successful and happy, with Charlie and Castiel nearby. While this is an AU, it reads like it could be a post-series story…with the exception of Castiel being a witch. It's an exception that works, however. I finished read the fic with a smile on my face and warmth in my heart.
Read if you need a fairly long, happy fic with a fascinating case to go with it. Also, there's a cat.