By The Damsel

If the Collective stands for anything, it's for the 3 F words: Fangirling, Feelings, and Feminism – and the convention we visited this week end has all those things in spades. We went to GeekGirlCon in Seattle and I am here to deliver the scoop. This was my third or fourth time at this con, and I was thrilled to see how it has continued to grow (I estimate it's at least tripled in size since I first attended)!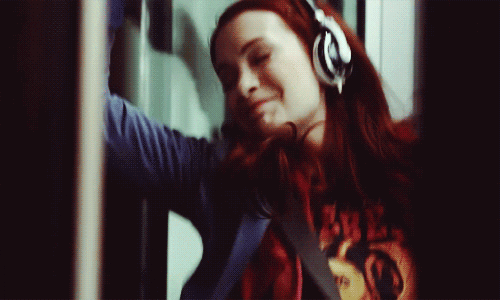 From start to finish, GeekGirlCon is a fun, friendly, and feminist convention, designed for women and other underrepresented groups in geek culture. As an organization, GeekGirlCon puts on a variety of events throughout the year, with its biggest being the eponymous GeekGirlCon itself – a convention focused on the role and contributions of women in geek culture, arts and literature, media, gaming, science, technology, engineering, and math (STEM). Their goal is to promote an intersectional culture that brings everyone together and "build the next generation of strong, powerful geeks." To that end, this convention is designed with younger attendees in mind, with a  GeekGirlScouts partnership with Girl Scouts of Western Washington, a DIY Science Zone, a large tabletop gaming area and games library for all ages, and lots of STEM activities and outreach (including local supergiant Amazon Games, and a coded embroidery workshop hosted by Turtlestitch during their kickoff).
GGC is committed to providing a safe space for all – specifically inclusive for women and LGBTQ+ attendees – and has a strong Code of Conduct with anti-harassment and consent clauses. As women who collectively attend over a dozen conventions per year, we appreciate the focus on safety and consent, and presence of nearby staff nearby to help out, hear feedback, or give assistance.
Kickoff Party at PacSci
One of my favorite convention features is after-hours events at local nerdy places (like the Georgia Aquarium during Dragon*Con, or the Living Computers Museum in previous years at GGC) and GeekGirlCon kickoff parties don't disappoint. This year's kickoff was hosted at Pacific Science Center (PacSci), which had a section open for us with exhibits, an open planetarium session, games and coding activities, music, snacks, and prizes – all included with our GGC badges! This was a fun way to get a slice of PacSci, and as an added bonus, I ran into Anita Sarkeesian of Feminist Frequency on my way in!
Expo Hall: Can PNW Artisans Single Handedly Put Lush Out Of Business?
This con has a very Maker and Artist-heavy Expo Floor, with lots of unique and local Pacific Northwest makers – especially sewists and bath products! There was such a wide and different variety from what I see in Los Angeles/Orange County that I came back with quite a few more goodies than I expected (including a handmade Star Trek characters car trash bag, because I need Worf and Picard to ride with me on a daily basis). The expo floor at this con truly feels more like a giant Artist's Alley, with very few corporate booths (only Amazon and T-Mobile were notable), a really friendly atmosphere, and a small enough space that you could make the rounds and get your shopping done in one day if you wanted to.
My personal favorite table was the Emerald City Game Masters Guild, who were running 15-minute Dungeons & Dragons combat sessions with premade character cards. This was my partner's first time playing D&D and he loved it, so thank you, ECGMG, for providing this good good intro experience.
Panels (overview + highlights)
GeekGirlCon lives up to its mission to "celebrate and honor the legacies of under-represented groups in science, technology, comics, arts, literature, game play, and game design" with its panels. Every panel we attended was predominantly hosted by (and featured) women, trans, or non-binary persons, and most had a distinct feminist bent. This is refreshing even in today's con culture where we have much more gender representation than 5-10 years ago. That said, in our experience the discourse does tend to lean more toward "Feminism 101" levels rather than in-depth analysis on every panel – this is still a geek convention, not a Women's Studies conference.
Panel Highlight: Prop Shop Talk with the Women of SheProp
The prop making community is fairly male-dominanted, so the growth of SheProp! over the last year has been encouraging to watch and participate in. This panel was hosted by members of SheProp!, the propmaking forum for women, trans, and non-binary artists and creators. This Q&A session was particularly well-organized: a detailed introduction of each panelist (with areas of expertise listed on their bio slides) followed by Q&A with giveaways for question askers. Simple but effective – and fantastic to see an all-women props panel! As a SheProp! community member, I really want to host a panel like this at one of our local conventions now – so keep an eye out in 2020! (You can join the SheProp! Community Facebook group here).
Featured Guests

By the Collectress
Being that it was my first time at GeekGirlCon, I was really very happy to see the diverse and talented selection of featured guests, most notably Hafsah Faizal. Faizal's book We Hunt The Flame was recommended to me by one of my Twitter mutuals, and I'm about halfway through the book and I'm loving every sentence of it. I was fortunate enough to attend Saturday's panel featuring rising stars in the literary world, including Hafsah Faizal. The other featured authors were Kira Jane Buxton (Hollow Kingdom), Molly Brooks (Sanity & Tallulah), and Aiden Thomas (the upcoming Cemetery Boys, which I am very excited for). I also had the opportunity to chat a bit with Hafsah Faizal and have my book signed, but that is a story for another post. Look for it (and my review of We Hunt The Flame) in the next few days!
Shoutout to Introvert Alley
GeekGirlCon provides its attendees an oasis in the form of Introvert Alley; a quiet, low-light room where you can take a breather. This room remains one of the most thoughtful features I've encountered at any convention (think Headless Lounge). The space was especially appreciated by the Mutineer, who has sensory processing sensitivity and often needs a place to get away from the bustle of crowds.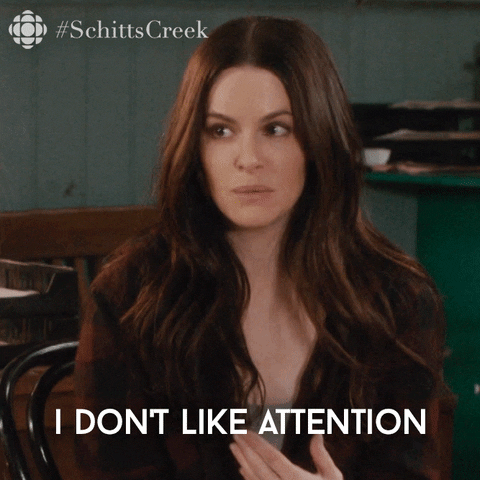 And The Upshot Is:
Overall, we had a really excellent time at GeekGirlCon! This is a great smaller convention with excellent vibes and interesting, unique panels, so if you want to experience a fun convention designed by and for women, GGC is definitely worth a visit to Seattle*.
*Especially if, like me, you're tired of it being 90 degrees in Los Angeles in November and you want to feel some damn autumn weather. Get thee to Seattle.
---
About The Damsel: Damsel is a real-world marketing professional and long-time nerd who started attending conventions in 2011, and has been cosplaying since 2016. She grew up on Frodo and Captain Picard, and never really got over it. She enjoys propmaking, creating 7 different versions of her favorite character, and telling everyone how great her hometown in Tahoe is. You can follow her at @DamselCosplay on Instagram and Twitter.