We're reaching the end of the road, SPN fam. In just a few days, the fifteenth–and final–season of Supernatural will premiere. I, for one, will have a hard time saying goodbye, so I'm beginning my farewell tour…now. If you're like me and feeling a little blue this Monday, or are just needed a reminder of a few important life truths, look no further.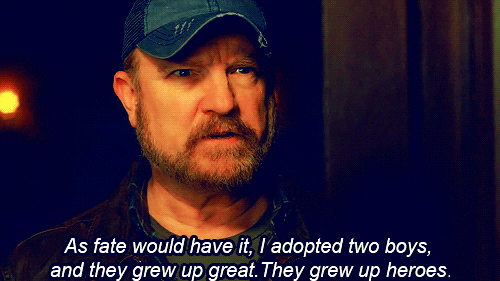 Family Don't End With Blood, Boy. -Bobby Singer
As we grow up, sometimes we learn that the family we're born with isn't the only family we need. Sometimes, the people you hold closest in your heart–whether it be partner, friend, or mentor–are the people that become your chosen family. Supernatural gave us a story about two brothers fifteen years ago, and while the focus has remained on the Winchesters, their family has grown far beyond two and has encompassed the people that they choose to be their family.
So, call your best friend and tell them they're your family, because it's truth.
Damn right [humans] are flawed. But a lot of them try. To do better. To forgive. -Gabriel
If you sometimes feel like you aren't good enough, that you're flawed, then remember this: you can always do better. Gabriel believed that humans could change for the better, and you know what? If Gabriel believes it, you probably should too.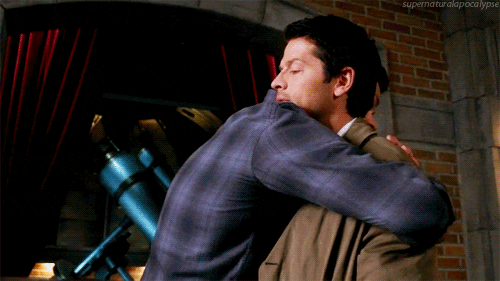 Yesterday was Tuesday, but today is Tuesday too. – Sam Winchester
Okay, I *know* this quote is usually seen as humorous, BUT think about it kinda meta-like. Sam says this in "Mystery Spot" for a bit of comedic relief, but if you think about it, his opportunity to "relive" the same day more than once and trying for a different outcome is no different than us living our everyday lives. Our routines can make us feel like we are living the same day over and over again, but, just like Sam, if we screw up one Tuesday, we can always try again the next Tuesday.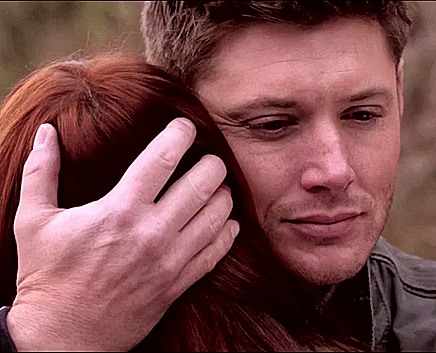 May you all have a Winchester-wonderful Monday.
-TC