by The Collectress
As a an avid fan of comic books and the superhero film genre (yes, I'd argue it's a genre now, but that's another post entirely), The Boys intrigued me because of its promise to take everything we assume about superheroes and turn it on its head. Now that I've had time to binge the first season in its entirety, I have some thoughts to share about Eric Kripke's latest television creation.
*NO SPOILERS HERE*
WHat's It About?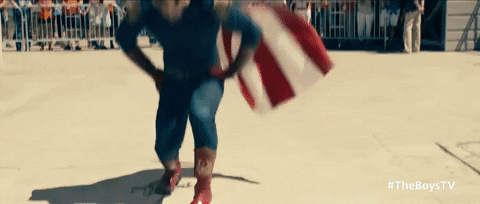 In two words: flipped archetypes.
I could write ad nauseum about the origins of archetypes and Joseph Campbell's The Hero's Journey, but I won't. Suffice to say, the majority of characters we consider "heroes" have completed the hero's journey in their story arcs (Luke Skywalker, Simba, Thor, just to name a few).
The superhero type presented to us in The Boys, however, is not that kind of hero.
I don't want to give away the plot, so let me sum it up with this: it's a story of a group of men (later known as "The Boys") who team up to take down "The Seven", the premiere superhero team in the world. It's a story of vengeance, corruption, and, mostly, a deeply poignant yet satirical look at just how f**ked up 21st-century society is.
Should I Binge It?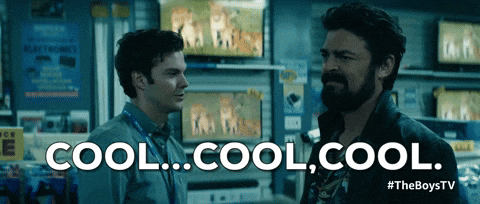 This show is best when binged. And since it's on Prime Video and is only eight episodes long, really you just need to stay in your pajamas on a Sunday and power straight through. I watched all eight episodes over the course of a week, because I underestimated how compelling the writing would be or how much I'd want to stare at Karl Urban's face (a mistake I will not be making again).
It's about superheroes, right? can the kids watch with me?
Um, unless your children are in their late teens/early twenties and can handle a lot of gore and adult themes, I'd say turn this on after your children are asleep.
This show definitely earns its mature rating. Content warnings for the following:

drug use/abuse, including a scene of overdose
graphic sexual content
sexual abuse/violence (there are two prevalent encounters with serious issues of consent)
strong language. The kind that will make your grandma blush.
VIOLENCE. EXTREMELY GRAPHIC VIOLENCE. I had to cover my eyes during a few scenes. And yes, I understand that this is the creators' way of further distancing itself from the traditional superhero genre, but I'm squeamish.
That said, I recommend watching with a friend or partner. I watched it alone, but I think that since so much happens in the show, that having someone to dissect the story with could be fun!
But Really, Should I Watch It?
I know that our culture is saturated with superheroes right now, and for that alone you may be weary of seeing super-powered characters who are invulnerable to almost anything. BUT, these are deeply flawed characters with deeply tragic/horrific/f**ked up stories. Combine this with a keen writing crew who are determined to juxtapose the curated public personas of celebrity superheroes with the dark underbelly of corporate corruption, and you have cinematic dynamite.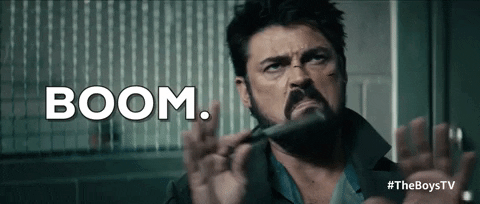 If you enjoy darkly humorous, extremely gory, action-packed thrillers with a heavy dosing of social commentary, this show is for you.
The Boys is now streaming on Prime Video, with a second season on its way.