A year ago, I was living my best life on holiday in New Zealand. I have missed that country every day since my return to the States, and have been not-so-secretly plotting my (permanent) return to the country I fell deeply in love with.
Until then, I'll settle for watching films set in New Zealand, and/or written by or starring Kiwis. I want you to fall in love with this country as much as I have, and to celebrate the talented filmmakers from there. So, without further ado, let's talk film.
Heavenly Creatures (1994)
This film, written by Peter Jackson and Fran Walsh (you know, the duo that wrote the screenplay adaptation of The Lord of the Rings), also was the film debut of Kate Winslet (you know, that girl who was in Titanic and like a bazillion other famous movies). It's based on the true story of two teenage girls who commit murder, and it's equal parts terrifying and captivating.
Fun fact: the Weta Workshop (yeah, those people that made the bazillion armors for The Lord of the Rings) also worked on this film.
I don't currently know how to get my hands on a digital version of this film, so if you find it, tell me how to stream it, eh?
The Price Of Milk (2000)
This adorable romantic comedy starring Danielle Cormack (Xena: Warrior Princess) and Karl Urban (you know, that guy from The Lord of the Rings, Star Trek, Thor: Ragnarok, The Boys…) follows an engaged couple who live on a dairy farm in New Zealand. I don't want to spoil the plot, but it's sweet in the kind of way that will leave you smiling for days afterward.
Another film that I don't know how to stream (it used to be on Netflix, but alas, they've taken it down). You can however buy the DVD on Amazon.
Whale Rider (2002)
After The Lord of the Rings: The Fellowship of the RIng was released in 2001, I became o b s e s s e d with New Zealand (….not much has changed since then). This is the first NZ film that I can remember watching after LotR, and it remains one of my favorites. It was also nominated for many awards, including an Oscar for its leading actress Keisha Castle-Hughes, but, you know, no biggie. She was only 13 at the time and made history for it.
This one is available to watch on Tubi.
THe Lovely Bones (2009)
Okay, I tried my best not to choose films from the same writer/director but….The Lovely Bones is too good to leave off my list. Peter Jackson and Fran Walsh created a film that made me ugly cry. It's the story of a girl who watches over her family from the afterlife…after she's been murdered. It's horribly sad and gut wrenching but also beautifully filmed.
Ugh, Peter Jackson, why you gotta make me cry like that.
This film is available on Starz or to rent on Amazon or Google Play.
What We Do In The Shadows (2014)
This film–and Taika Waititi–is a gift. A mockumentary about a group of vampires who are housemates, this film is the best kind of satire. I laughed, and laughed, and laughed some more. If you enjoyed Thor: Ragnarok (also a Taika film), then you'll probably enjoy this one.
This one's available to stream on Hulu, so what are you waiting for?
BONUS: Falling INN LOVE (2019)
Okay, this one isn't written by a Kiwi (that I know of), BUT it is filmed on the Coromandel Peninsula on the North Island…and it does star quite a few NZ actors as well. It's a delightfully cheesy rom-com a la Hallmark. If that's your thing, get thee to Netflix and stream it.
Bonus x3: THe Lord of the Rings
Did you *really* think I'd not include Middle-earth on this list? C'mon, this is the trilogy that launched my obsession with NZ. Also, who doesn't want to take a visual journey to the land of hobbits, dwarves, and elves???
Also, these are available to stream on Netflix, so, you know: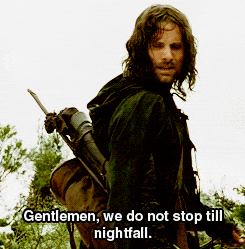 Happy watching, my friends!
Have a favorite NZ film that didn't make it on the list? Recommend it to me in the comments! I'm always looking for new films to enjoy.