by The Collectress
Day three of San Diego Comic Con is in full swing-and of course, that means a lot of epic trailers have dropped!  AND Marvel killed it with their Hall H announcements! Check out these trailers and let us know your thoughts in the comments below!
Veronica Mars
So *technically* this isn't a new trailer because…Surprise! Hulu dropped the entire season of Veronica Mars yesterday. What are you waiting for? GO WATCH IT. (After you finish reading this post, of course)
The Witcher
What's Game of Thrones, again?
The Dark Crystal: Age of Resistance
Netfix is killing it at SDCC this year. The panel + trailer brought joy to fans of the original The Dark Crystal, and, well, the hype is alive and real y'all.
Who Watches the Watchmen?
After the 2009 travesty that was Watchmen, I'm extremely nervous for another adaptation of Alan Moore and Dave Gibbon's politically nuanced and poignant graphic novel. (I cover this graphic novel when I teach, and y'all….if this show sucks, I may cry). I'm mildly intrigued by this trailer, but truth be told, I'm gonna see how the internet likes it before I pay for an HBO subscription again [insert me ranting about the finale of Game of Thrones and that I had to pay to watch it]
PIcard
Oh Captain, my Captain.
Captain Jean Luc Picard returns in a new story in the Star Trek universe next year, and after two decades without him, the return is a welcome one. This isn't the Picard that we last saw in Star Trek: Nemesis. He's changed, but maybe, that's we need.
Also, Jeri Ryan and Brent Spiner both make appearances in the trailer. [insert crying emojis here]
WEstWorld
Well, the trippiest show on television is bringing even more twists, if the trailer is anything to go by. I, for one, am ecstatic that the two biggest players: Maeve (Thandie Newton) and Dolores (Evan Rachel Wood) are the focus of the newest season. I'm ready for season 3, y'all.
Other NEws
Marvel's Eternals
During their Hall H presentation, Marvel announced an upcoming Eternals film, to be directed by Chloe Zhao and released on November 6, 2020. It will star Richard Madden, Kumail Nanjiani, Lauren Ridoff, Bryan Tyree Henry, Selma Hayak, Lic McHugh, Done Lee, and Angelina Jolie.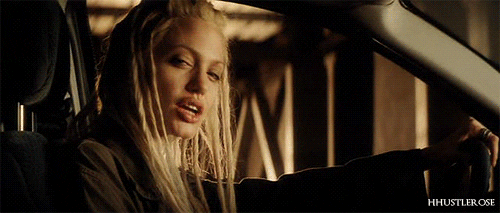 Falcon And The WInter Soldier
The New Captain America, Anthony Mackie, and the Winter Soldier, Sebastian Stan, were on stage in Hall H to announce that their series would be premiering on Disney+ in fall 2020.
Mackie has the shield, y'all.
Also…HELMUT ZEMO. *shrieks*
SHang-Chi: The Legend OF The Ten Rings
This will be Marvel's first film in 2021. Y'all…we're not ready. Directed by Justin Go, starring Tony Leung, Awkwafina, and Simu Liu.
AWKWAFINA. (We are blessed to be alive)
Wanda VIsion
Also announced at the Hall H panel is the Disney+ series about Scarlet Witch and Vision. Stars Paul Bettany and Elizabeth Olsen were on stage for the annoucement, and BE STILL MY HEART. (How are they gonna write Vision back to life??? Share your thoughts in the comments)
The series is set to premiere in Spring 2021. Loki
Everyone's favorite trickster god returns in Spring 2021 too. You didn't expect him to really be dead, did you? Fingers crossed it drops on April Fool's Day.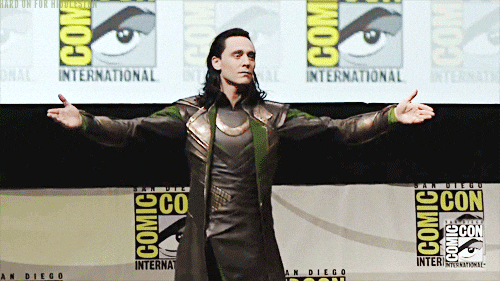 Doctor Strange In The Multiverse of Madness
The Doctor is in on May 7, 2021. Also starring Elizabeth Olsen.
Also, happy birthday Benedict Cumberbatch!
Disney's First ANimated Show
What If? is coming to Disney+ in summer 2021. It will be the studio's first animated production, with Jeffrey Wright voicing The Watcher. Many of the Infinity Saga's cast will be reprising their roles and voicing characters in the animated series.
Hawkeye
Jeremy Renner apparently walked on stage from amidst the crowd to announce his Disney+ movie Hawkeye. WHICH WILL STAR KATE BISHOP.
WE ARE BLESSED.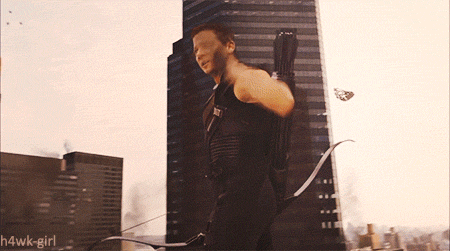 Feel The Thunder
Thor is back in 2021 in Thor: Love and Thunder. Chris Hemsworth will be reprising his role as our favorite Lord of Thunder, and Taika Waititi is writing and directing. Tessa Thompson will also be returning as Valkyrie. Fingers crossed that Loki will appear as well.
The film will be released in November 2021.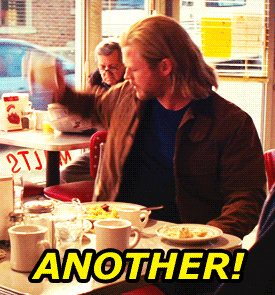 ALSO Natalie Portman will be returning to the franchise and will also be…get ready…LADY THOR.
THE ALL-FATHER HAS BLESSED US.
MY GIRL NATASHA IS BACK
Black Widow will be released on May 1, 2020. I HAVE WAITED MY WHOLE LIFE FOR THIS MOVIE.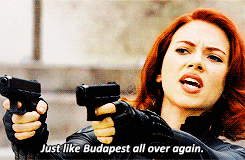 The film will also star Rachel Weisz, and the villain is "Taskmaster" (but we all know Yelena is also gonna be in this movie.) Supposedly, the film will take place after the events of Captain America: Civil War but will also feature the story of Budapest. Not sure how this is gonna work, but I'll buy into it.
Blade
Mahershala Ali as Blade. That is all.
What film are you most excited for??? Tell us in the comments!