Happy International Women's Day, Collectors!
In the spirit of celebrating women of all ages, races, body types, religions, abilities, and sexualities from around the world (because intersectional feminism is necessary), I thought I'd share a few women who particularly inspire me and why. So, embrace the girl power and read about these women and remember to support and celebrate the women who inspire you.
oprah winfrey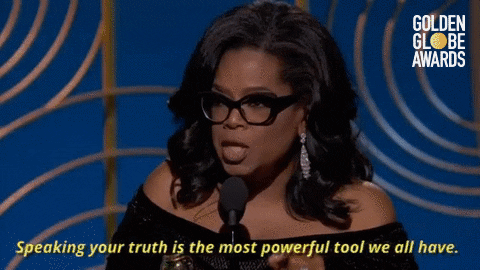 I have long admired Oprah for what she has achieved. The child of a single mom and raised in a rural, poor neighborhood, she was not even twenty when she became a co-anchor for a local news station. Since then, she's become the most popular talk show host, well, ever, and done films, written books, and has become one of the most successful businesswomen on the planet. She's also a philanthropist and has donated millions to educational causes and children in need around the world.
In short, she's a class act and uses her success to do good in the world. Her speech at the 75th Golden Globes moved me to tears.
malala yousafzai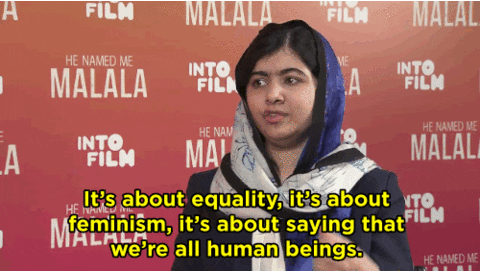 Malala Yousafzai is from Pakistan, and she is one of the most prominent female activists in the world for her work that she's done to promote education for girls in her country. In 2012, she was shot by a member of the Taliban in retaliation for her activism, but even that could not stop her from moving forward and speaking her beliefs.
In 2014, at the age of 17, she became the youngest recipient ever of the Nobel Peace Prize. Here is her acceptance speech.
aung san suu kyi
The daughter of key political figures in Burma, Suu Kyi pushed for a democratic government in her country. In the late 1980s, she was deemed too confrontational and was placed under house arrest, and would only be granted freedom if she left her country. She refused to leave, even though she was separated from her husband and children, and continued her work.
In 1991, she was awarded the Nobel Peace Prize, but as she was still under house arrest, her children attended on her behalf. She was held under house arrest on and off for fifteen years, finally being released in 2010. In 2012, over twenty years after receiving the award, she was finally able to deliver her acceptance speech.
yoani sanchez
Sanchez is a blogger from Cuba, who received international attention when she began her blog "Generación Y" which chronicled daily life in her country. Since internet access isn't always easy to get in her country, her blog paints a very clear and vivid picture of what the world is like in Cuba. She has also created the first independent digital media source in her country, which is huge considering that almost all internet content has been from a state-controlled media.
ruth bader ginsburg
I couldn't finish this list without discussing Ruth Bader Ginsburg, who has spent her career working for gender equality.
She was the second woman to ever be appointed as a Supreme Court Justice, and she has been sitting on America's highest court for twenty-six years.
She has consistently worked toward gender equality throughout her career, and at 85 she is the oldest justice on the Supreme Court.
If you don't know much about this incredible woman's life, I encourage you to listen to her talk with CNN.
What women inspire you? Tell us in the comments!