worth the money
The Collectress
We've been to quite a few conventions over the years, and some of them *cough* Sherlocked *cough* are definitely not worth the exorbitant prices. Others, however, are more moderately priced and are definitely worth spending the money to attend.
Gallifrey One is one of the latter, and I will tell you why.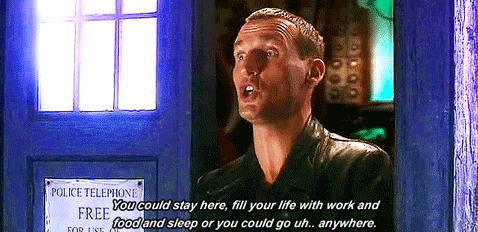 Badges for Gallifrey One sell out rather quickly, as it is a fan-organized event that is held at a hotel rather than a large convention center-sized event. After years of trying, we managed to snag some badges—which were expensive if you're on a budget, but still cheaper than a 4-day badge to SDCC…or a general admission pass to an SPN convention, which prices in at a whopping $340.
Prices for photo ops were also extremely affordable, as I bought two John Barrowman photos (WITH THE JACK HARKNESS COAT) and a Catherine Tate photo for the Mutineer and still spent less than I did on a JarPad photo at an SPN convention. 
Oops, my tea spilled.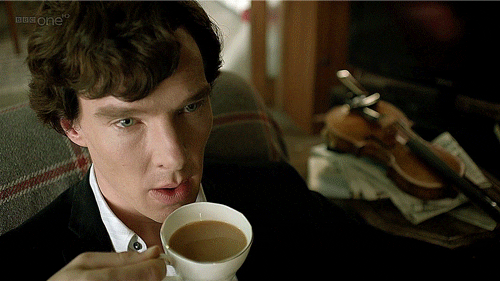 Additionally, the price of the badge gets you into all panels, evening events, and meet-ups. There's also even a snack room where guests can get small bites for free (well, it's included in the price of admission) but I never found it as I was waylaid by the bar and their enticing Gally-themed drink: "I'm the Doctor."
And, the convention staff are the friendliest I've ever encountered because they are all volunteers and fans of the show. It's a far cry from other conventions *cough* Ace Comic Con *cough* that treat you more like a cash cow than a human being.
lgbtqIA+ friendly
The Collectress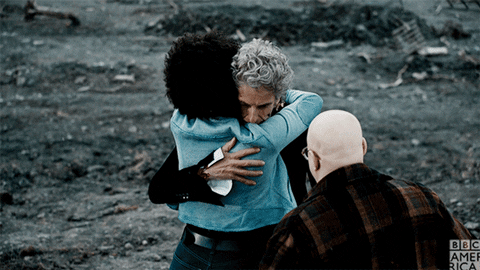 While there was SO MUCH that I loved about Gallifrey One, I think my favorite moment was attending the LGBTQIA+ social. I've never seen an event like this listed at any other convention I've attended (usually, LGBT meetups are along the line of some kind of weird speed dating function…not why I'm there, bro).
Unfortunately, the con organizer did not anticipate a large turnout, because it seemed like the social took place in the smallest room in the venue. In fact, when I first arrived, I had to wait for some people to leave before I was allowed entry because the room was so packed! I didn't mind, however, since it was just so amazing to see attendees of all genders, races, sexualities, and ages interacting because they love a show.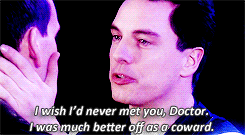 Speaking for myself, it's not often that I see a show's fandom embrace its queer members in such an open manner. I spoke with queer fans from all over the world, and one as young as eight and another as old as sixty. Like Doctor Who itself, the fandom seems to recognize that the audience stems from all over time and space, and I never once felt any bit of discomfort or need to slightly closet myself.
Of course, having John Barrowman headlining the event also probably brought quite a few queer DW peeps to the con, and I can't say I blame them. He's lovely and a wonderful voice for the LGBTQIA+ community.
Community > Cosplay
The Collected Mutineer
As someone who attends most conventions in cosplay, I tend to view the event(s) in question through the eyes of a cosplayer. Even when working a con as press, I find myself thinking about photographers who can take my picture, good locations to shoot, meeting other cosplayers in similar fandoms, and taking photos OF cosplayers for the Collective's social media. While this is all fun, there is oftentimes an undercurrent of competitiveness among con-goers; who is asked to stop for photos more? Whose cosplay is the most accurate, or the most outrageous?
At Gallifrey One, this was far from the case. There were fantastic cosplays, to be sure, but the air didn't have a trace of superiority from any attendees. The Doctor Who fans around us were dressing up because they wanted to have fun, not to out-dress other cosplayers. There were well-made cosplays and cobbled-together cosplays side by side and honestly no one cared because that's not the point of Gally. Community outweighed cosplay by a long-shot, and it was such a refreshing atmosphere—or as the Doctor would say, refreshing air from my lungs??
The Idiot's Lantern Sketch Comedy show
The Collected Mutineer
The members of the Collective team rarely attend the evening events at cons, because we're busy writing up posts like this one. At Gally, we threw this precedent out the window and attended the lauded Idiot's Lantern show—and I've never had such a great time watching comedy sketches. Founded in 2009, and led by Bob Mitsch, the Idiot's Lantern troupe explores the comedic side of Doctor Who. For nearly two hours, we were entertained with cleverly written skits designed just for Whovians and Wholigans.
So, will we be attending next year? I think it's safe to say, the answer is yes. 10/10 would recommend Gallifrey One!