Yes, I know there's still a week or so left until the end of 2018, but as most of the bloggers of the Collective will be taking a break for the holidays, I thought I'd share my favorite films from the year (so far), in case you need a watch-list to queue up on Netflix during your vacation. I still have plans to see two or three more films before the end of the year, but they'll be hard pressed to beat these films from earlier this year! So, gather your Christmas cookies and press play on one of these if you haven't seen it yet!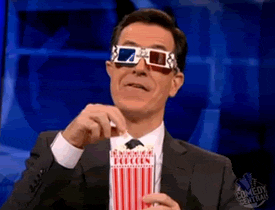 Black Panther
There's myriad superhero movies in the world at the moment, and while there were a few other strong contenders for my 2018 favs, Black Panther stands above the rest because it's a better executed film than the rest. The story, the editing, the cinematography, the acting, the costuming–all of it worked together to make one of the best superhero movies we've ever seen. And while T'Challa is hella badass, it's really the women of Wakanda that stole my heart.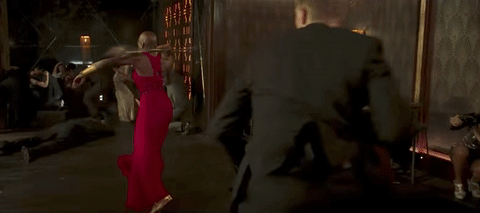 Wakanda forever!
Love, Simon
This movie made me happier than any other film this year. Yes, it's a high school rom com, and while it should be a cheese-fest, it wasn't. It's also one of the only films I've ever been to where the entire cinema cheered at the end! So, if you need a little bit of a trope-y lovefest, Love, Simon might be for you.
A Quiet Place
I wasn't really sure what to expect from this directorial debut from John Krasinski, but I sure as hell wasn't expecting to be so scared I didn't breathe. The film is terrifying from start to finish, and Emily Blunt's performance is particularly memorable. Just…find someone's hand to hold during the bathtub scene.
Ocean's 8
What's a film rec list without a heist film? This was one of my favorite summer films this year because it was just a lot of fun. It's a good one to watch for a good exciting adventure, so if that's your kind of film, I recommend Ocean's 8. Also: Cate Blanchett in pantsuits. That is all.
Crazy Rich Asians
This film was the most fun cinematic experience I had all year. It's part rom-com, part family dramedy, and totally worth all the critics' praise that it received. (Awkwafina is friggin hilarious in this one.)
A Star Is Born
If Bradley Cooper doesn't receive director, actor, and musical noms for this film, I WILL EAT MY HAT. Also, my queen, Lady Gaga, is possibly the most talented person on the planet and she also deserves ALL THE NOMS.
This film is beautifully heartbreaking, and with a soundtrack to match. The song "Shallow" will haunt you for weeks after leaving the cinema, but I promise you won't mind. A Star Is Born is sure to be included in 2019 Oscar nominations, and it's definitely worth the watch.
The Hate U Give
Every few years, a film comes along that is important. The Hate U Give is one of those films, because it gives attention to one of the most contentious and divisive issues in American society. The film broke my heart, but its concluding message of positivity and hope is something that we need right now, I think.
Bohemian Rhapsody
Okay, I'm not gonna pretend to be unbiased (and if you've seen my Twitter feed you already know this)…Bohemian Rhapsody is my favorite film of 2018. As a longtime fan of Queen, the film paid homage to the band's legendary musical history and to its late iconic singer, Freddie Mercury. I've seen the film four times in cinemas (so far), and I wouldn't be surprised if I see it once more before the year is out. If you're a Queen fan, this is like sitting through a 2-hour concert from the band at the height of their popularity. It's worth watching it for the Live Aid performance alone.
A high school zombie Christmas musical: what more could you ask for?
Vox Lux
I've been looking forward to this movie for so long, and it did not disappoint. Vox Lux is a dark view of celebrity, framed by the pervasive desensitizing of a modern society. This isn't the rags-to-riches view of fame that we usually prefer, but Natalie Portman's Celeste is nonetheless hypnotizing. I think this may be the most interesting script of 2018.
Bonus: Mary Poppins Returns
I saw this one last night, and it made me feel like a child again. It's currently in cinemas, so you can still experience it on the big screen! (And I highly recommend you do so)