While convention season hasn't quite ended for the Collective yet (Heroes and Villains Fan Fest starts tomorrow in San Jose!), it's time to look forward to events that we really really really want to go to. And since we want to go, we hope you do too. If you didn't get into SDCC and you're shopping for your 2019 conventions, here are three to consider. 
Anime Los Angeles, January 10-13, 2019 (Ontario, CA)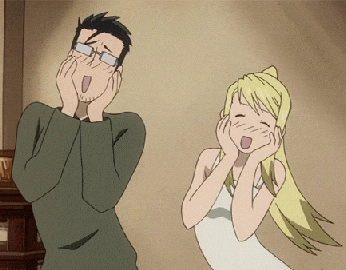 We've attended this convention for the past two years, and it quickly became one of our favorites. It's less crowded than Anime Expo (which is in the dead heat of California summer), and the staff are always friendly and the congoers are really inviting. If you're an anime cosplayers, this is a must-see because you'll see some of the best cosplay in the world. Actually, if you're an anime fan, this one is a must-attend. The exhibition floor has lots of goodies, and the panels/meetups are keyed in to almost every popular anime out there (and probably beyond). You can buy tickets here.
Gallifrey One, February 15-17, 2019 (Burbank, California)
So, this one has been on our to-do list for YEARS, and this year we finally scored tickets to the Exclusive Whovian event. Guests scheduled to appear include Colin Baker (THE SIXTH DOCTOR!), Pearl Mackie, and William Russell and Carol Ann Ford, who were both on Doctor Who with the first doctor, 55 years ago! More guests will be announced soon, but since this is the 30th annual event, I'm guessing some pretty big stars will turn out this year!
Tickets are already sold out, but don't worry! The convention allows ticket resales and exchanges until January 2019, so you might still be in luck!
Wizard World Portland, February 22-24, 2019 (Portland, Oregon)
Um, so a lot of the main cast of Buffy the Vampire Slayer are going to be at this event, and I think I damn near lost my mind when I read about it. Alyson Hannigan (Willow), Alexis Denisof (Wesley), James Marsters (Spike), Juliet Landau (Drusilla), Julie Benz (Darla), Amber Benson (Tara), Clare Kramer (Glory), and Charisma Carpenter (Cordelia) are all scheduled to appear, and yes, it is on my bucket list to hug Alyson and Amber and thank them for making nerdy lesbians cool. This also happens to be my birthday weekend, so while I currently have no confirmed plans to attend, I am hoping that I can buy myself an early birthday gift to eat Voodoo Donuts and meet the Buffy peeps.
Tickets are on sale for this convention, along with VIP passes!
What conventions are you hoping to/planning to attend in 2019! Let us know in the comments!
---
Want to support our convention coverage and help us bring our fangirl knowledge to a higher level? Support us on Ko-fi!