by Katie Tejada (McDaniel)
The magic of Halloween entangles adults as well as children and is the perfect excuse for a grown-up party. The only problem is that it's difficult to find time to plan a costume. One day, it's October 1 and you have all the time in the world. Next thing you know, it's October 29 and you're SOL—or are you? There is an endless array of cute costumes you can pull together at the last minute. Not only that, but you can take the DIY approach and dress up as one of your favorite movie characters, using clothing and accessories that you can continue wearing the remaining 364 days of the year.
Holly Golightly for Halloween
Breakfast at Tiffany's is a classic. It's more than just a love story, and Holly Golightly is no damsel in distress. The film is a must-see for fans of fashion, as well. Audrey Hepburn may not have invented the little black dress, but she certainly brought it into the forefront, and she's the icon people picture when they think about the timeless LBD.
That's all you need to be Holly this Halloween. A sleeveless dress is best, so don't be afraid of adding a decadent faux-fur stole or a statement coat if it's chilly—think of Holly standing outside of Tiffany's as she enjoys a crescent for breakfast. For extra glitz, add a tiara and an extravagant diamond and pearl necklace. Don't worry; costume jewelry gets the job done. Lastly, put on your favorite black heels and snag a pair of oversize sunglasses.
On Wednesdays, We Wear Black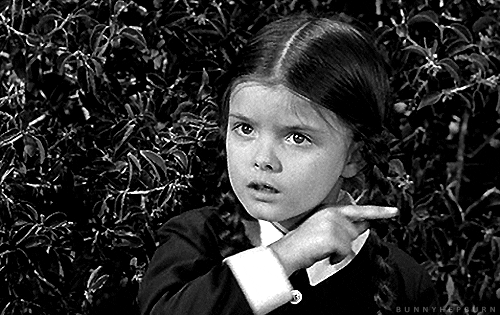 The Addams family films were tops. Gomez and Morticia, as played by Raul Julia and Anjelica Huston, share a love for the ages. Whereas many ladies choose to dress up as the marvelous matriarch of the spooky clan, sarcastic Halloween enthusiasts can't resist the appeal of Wednesday Addams. If you have a deadpan sense of humor, an interest in morbid curiosities, and a timeless aesthetic, she's your girl. You can snark all night long and just claim that you're in character.
The costume is easy-peasy, too. Again, a black dress is the perfect pick, but in classic Wednesday style, it ought to have a pointed white collar. Braid your hair in pigtails, make sure your pallor is on point, and—the best part—finish it off with a pair of comfortable black shoes. Mary Janes with a slight heel work, but you can get away with ballet flats, too.
General Leia Organa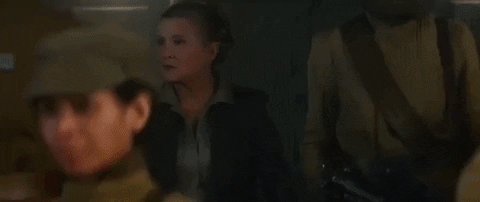 Traditionally, Star Wars fans have been limited in their choice of female characters. Princess Leia has always been a fave, and badass Rey is a quickly rising star, too. This year, however, pay homage to Leia's evolution—but dress up as General Organa, not the Princess. The costume is comfortable, functional, and hot in a tailored, androgynous kind of way. In addition to leggings, a crisp button-down, and a vest, you'll need knee-high boots, an accent belt, and Carrie Fisher's confident attitude. She knew she slayed. You'll slay, too.
David S. Pumpkins Is a Joy Forever
Indulge in a little drag this Halloween. David S. Pumpkins is so awesome that he defies gender norms, anyway. Besides, you should always jump on an excuse to wear a tie. It won't even be difficult to find a pumpkin-themed suit right before the holiday.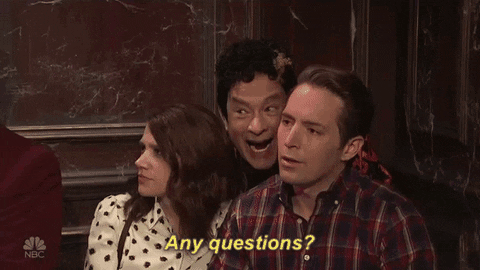 101 Reasons to Be Cruella de Vil 
Ranking Disney villains by their fashion sense, all of the women are hopelessly chic. Ursula is cruel, but she's easily the most stylish creature in the sea. Maleficent knows how to work a cloak. Cruella de Vil, however, has a lewk. Granted, she gets her sartorial standouts through the most heinous means possible, but still. Girl's got it goin' on.
Just make sure your coat is faux fur. This time, you need a long black dress as opposed to a little one, and all your accessories should be red. Of course, you can always opt for the good-girl approach and dress up as a modern day Disney princess, instead.
You can find inspiration in classic Halloween films and contemporary favorites. From Legally Blonde and Pretty in Pink to Black Swan and Psycho, just pick your favorite heroine—or villain. What will you pull together for the holiday?
---
Katie Tejada (McDaniel) is a writer, editor, and cinephile. She enjoys covering everything from indie pictures to the most beloved blockbusters, and loves hiking, reading and watching reruns of Friends during her spare time (although not necessarily in that order).