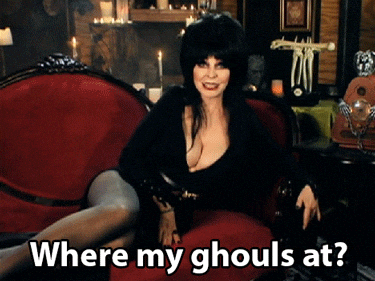 Alright, Collectors, I know you're all on the prowl for some spooky/creepy/scary things to binge right now. I've done quite a bit of bingeing myself as I prep my costumes for the Halloween season (tis the season for cosplayers to wear half their wardrobe). So here are a few eery series for you to check out as you prep your sweet tooth for all that trick-or-treat candy. (Please note that these series were chosen based on shows I've seen…I know there are quite a few more out there that I just haven't gotten to yet!)
Dark Shadows (Amazon Prime Video)
This is the gothic soap opera you never knew you needed. True story: I watched this every night for almost the entirety of high school. I was obsessed with the saga of the Collinses, especially Barnabas, and was so excited when I found out that Amazon Prime was streaming it. In fact, I was watching this last week when my father called me. He heard the theme music in the background and said, "Dark Shadows? You're still on that?"
If you've never seen the show, it's a 60s soap opera set in a big crumbling mansion that belongs to a family with a dark past…and ancestors that don't stay dead.
If you're fond of classic tv series, I recommend this one. Just…don't watch the 2012 film. It's a travesty.
 Twilight Zone (Netflix)
Do I really need to introduce this one? It's one of the most famous television series to have ever been created, and it's intellectual approach to subtly terrifying its audience is something that has continued to fascinate audiences…and occasionally make them lose sleep.
For me, the most terrifying episode is "The Monsters are due on Maple Street", which causes me to lose sleep because of who the true 'monsters' are…and how likely the scenario could play out on your own street.
Black Mirror (Netflix)
This show is essentially a grown-up Twilight Zone, but way more messed up. Like the show from the 60s, each episode tells a standalone story, but, each plot relates to technology somehow. The really, truly horrifying thing is how close the stories get to something that could actually happen (or has happened) .
I lost a lot of sleep after watching "Shut Up and Dance." It was easily the most horrifying episode of the series…so far. The next season is due to drop on Netflix sometime this winter.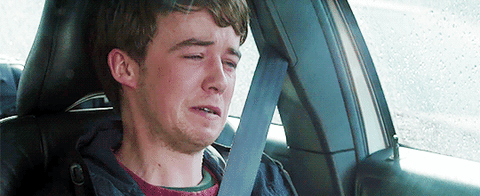 The X Files (Hulu)
As a 90s child, of course I grew up with Mulder and Scully. They had prime real estate in my mind, right next to Pogs and Tamogatchis. Most of the show's plot revolved around aliens, but every once in a while the show's creators decided to remind us that sometimes the scariest beings weren't from another planet. With episodes like "Home", The  X Files reminds us just why we didn't ever watch it while we were home alone.
Absentia (Amazon Prime Video)
This show is a relatively new discovery for me (read: I binged all of it last weekend). I chose it because it seemed to be a good crime drama, the truth is that it's much, much darker than that. Emily is an FBI agent who is discovered alive six years after being assumed dead at the hands of the serial killer. Sounds like a mystery, right? It is, but the closer Emily gets to the truth of what happened to her over the past six years, the more terrified we become. It is definitely not a show for people who shy away from depictions of torture or murder, because the first season's finale had me near tears from fear.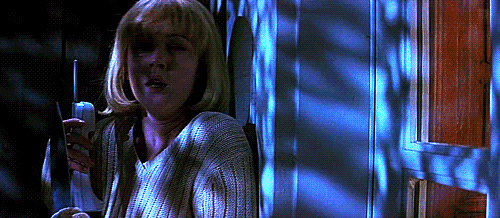 What's your favorite scary tv series? Tell me in the comments!