Dearest Collectors,
It's that time of year.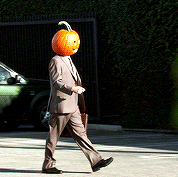 In my world, there is a definite shift in attitude that happens sometime between 11:59 pm on September 30 and 12:01 am on October 1st. At some point in that minute, everyone gets a little spooky, everything becomes pumpkin-flavored, and it suddenly becomes socially acceptable to embrace your inner goth. 
Historically speaking, our Halloween traditions originated in the Celtic observance of Samhain (if you're Supernatural fan, you're familiar with this). Samhain was observed as the end of their year, so you could think of Halloween as a creepier form of New Year's Eve. Since it takes place in the autumn, it also combined with many celebrations for the harvest. However, it is believed that during the night of Samhain, and also for Dia de los Muertos, the veil between life and death is at its thinnest, so it's also a good time to honor the dead and leave them gifts.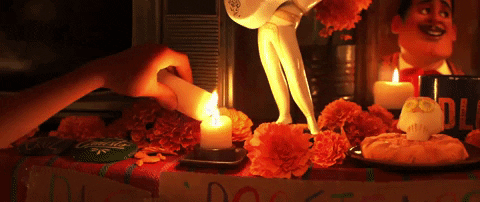 I started this post with the intention of gleefully writing about the gothiest time of the year, but I think it is more important for me to discuss remembrance of our ancestors. Especially today.
Forgive me if my tone slips into something a little more morose. Seventeen years ago today, my paternal grandfather lost his battle with pancreatic cancer. He was 65. Perhaps because we lost him so young, my family works very hard to remember him, particularly at this time of year. Next week, my father and brother are travelling across the country to visit his grave in his hometown, and they will probably drive my grandfather's favorite car (a Porsche), drink his favorite beer (a Coors Light), and listen to his favorite music (Elvis Presley).
As they drive, my father will tell my brother, and my brother's daughter, how his father replaced the engine in a VW bus for a Porsche 911 engine, or how he kept pet tarantulas that he would carry around on his shoulders like parrots, or how he collected coins from all over the world, even though he had never left the United States. My father will tell them this, and more, because he misses his father, and because he wants us to remember.
In a few years, my father will have outlived his. He tells me that is what impresses upon him his mortality–knowing that he will likely live longer than his father did. But I also know he worries about how I will speak of him after he is gone, about how I will remember him. What stories will I tell my niece about her grandfather?
Disney's Coco is a film that really captures my emotions about this time of year. The crux of the film stems from Hector being in danger of being forgotten. Yes, Hector's dead, but he's not really gone until no one living can remember him.
The film strikes at the closest truth to our mortality: we do not fear death so much as we fear being forgotten, because that is almost like never having existed at all.
This time of year and Halloween can be fun for its spooky thrills and pumpkin everything, but I think it's important to remember the history of these holidays as well. We honor the dead by remembering them. I plan on drinking a Coors Light and thinking of how my grandpa used to play Duck Hunt on his Nintendo with me after every family dinner.
-The Collectress