By The Collectress
Collectors, it's been too long since I talked television with you all, but I promise you, I've been watching. Mostly comedies because the world sucks and every laugh helps. So, if you need a laugh right now as much as I do, here are three comedy series you should definitely go bingewatch on Hulu. 
The Good Place (NBC)
One day, a few weeks back, I had a sick day. I accidentally pushed play on The Good Place when I was looking for Friends on Netflix, and within five seconds, I was hooked. Kristen Bell + Ted Danson = comedic gold. I don't want to say too much about this series because *spoilers* but I will give you this beautiful, hilarious scene to get you hooked:
Yes, that is Adam Scott as a super-bro demon. You're welcome.
The Last Man on Earth (FOX)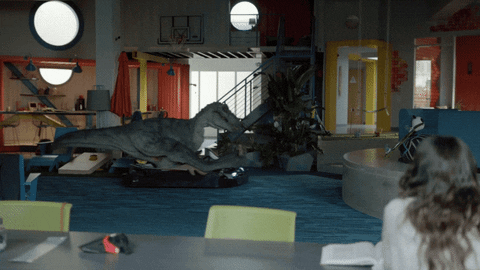 I've written about this show before, but this show gets funnier every season while still keeping its poignant relevance. If you don't know the premise, here's a brief sum-up: 99.99% of the world's population has been wiped out, leaving a small, ill-matched crew of survivors to get along without the perks of modern society. There's only one man in the world who could write such a delightful post-apocalyptic comedy, and that's Will Forte.
Will & Grace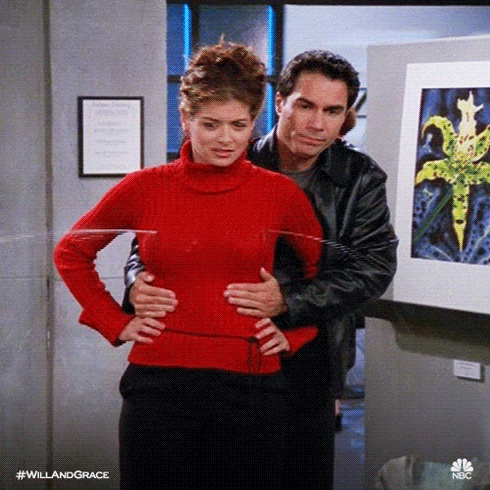 I feel about Will & Grace the way most people my age feel about Friends. I love the titular characters, and I used to reenact Karen and Jack's scenes with my best friend (the reenactments got even more frequent when my bestie came out our last year of high school). So when I heard that my faves were coming back after a hiatus of more than a decade? Well, my reaction was something like this: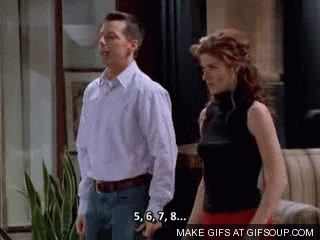 If you're worried that the new Will & Grace won't feel like the old, Will & Grace, don't be. They're just as ridiculous and self-absorbed as ever, but there's some enlightenment for the characters that only age can bring. They're more heartwarming, more outspoken, and…dare I say it? More political than ever. Just this last week, the episode, which aired on Spirit Day, had a strong anti-conversion therapy message. As a queer woman who grew up in a very conservative home, it was a message that I was proud to see aired.
Go forth and binge-watch. If you're watching a comedy that I should definitely check out, tell me in the comments! 🙂