LADY GAGA
The reigning queen of our hearts made her first appearance on RPDR in the premiere episode (and we all hope it won't be her last). It was nice to see a superstar guest judge actually in the workroom with the queens and sharing stories/tips. Especially since it's Gaga, who has shown the world that drag has a place in the public eye.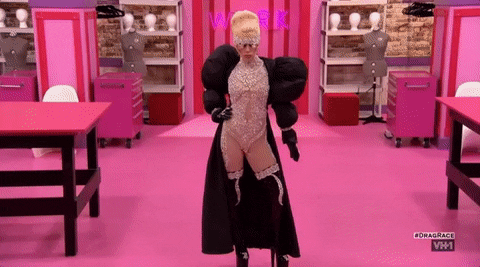 Speaking of Gaga…The Gaga fashion challenge had the Mutineer & I gagging. I mean…did you see Nina Bonina Brown?
Flawless.
WHERE'D THE MINI CHALLENGES GO?
Okay, I love RPDR. I've seen every season at least twice, (or 4, 5, 6 times) and I can name almost every RPDR alumnus…but…call me traditional, but the new format for the show is very off putting. I mean, for the past several seasons, there's a mini challenge, a maxi challenge, and then the runway. That's the formula. Deleting the mini challenge throws me off my RPDR groove, and it seems to make each episode drag out (see what I did there?)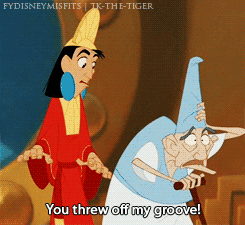 Also, without the mini challenges…how will the queens go to the library and read?
TEAM VALENTINA
Okay, I know it's early in the season, but really, I picked my fav before the queens ever entered the workroom. Valentina is a SoCal native, and yeah, forgive me for picking my homegirl. Also, she's phenomenonally good at makeup and has a good eye for fashion. Can we just stop and appreciate this look though?
She's just so darn adorable with her blushing bride-esque smile and her little statuette of Lady of Guadalupe and her confessional beret. HER BERET.  (Where can I get one of those?) I hope Valentina makes it far this season.
Exiting the room purse first,
-TC
What's been your favorite moment so far and who is your fav queen? Tweet me. @dearcollectress