The Road So Far
Last season saw the brothers in a battle with their biggest foe yet: the Darkness. Upon reuniting the Darkness with her brother, AKA God, the brothers were able to take a long relaxing vacation…oh wait, nope. The boys never catch a break. Sam's been captured by a British Woman of Letters who's no fan of the Winchesters, Castiel thinks Dean is dead, and Dean is reunited with his mother…who's been dead for thirty-three years.
Oh and Lucifer is footloose and fancy-free.
Synopsis
The opening scene of season 12 picks up right where we left season 11: Mary is back from the dead, and the transition promises to be anything but smooth. Our first moments of "Keep Calm and Carry On" are fraught with Winchester feels; for myself, I never knew how much I needed to here Dean say "mom" and not be speaking about the past.
It's not smooth sailing for Mary and Dean; they arrive at the bunker to find blood on the floor and the angel banishing symbol still on the wall. Soon, Castiel appears at the bunker, after having stolen a car to return to Sam, and the first interaction between the two after their separation is beautiful to watch. (Remember, Cas thought that Dean was dead.)
Mary, Dean, and Cas set out to find Sam, who is currently being held by the British Woman of Letters whose name apparently made zero impression on me. Let's just call her Camilla. Anyway, British Lady who I've named Camilla and her sidekick, who I've named Petunia, seem to think that Sam will offer them all the names and locations of American hunters (to "educate" them, they say) since Dean is gone and obviously he should have no loyalty to anyone anymore.
According to Camilla, the British Method of Monster Control requires extensive sigil work and a 24/7 on-call monster destruction squad; this method is so effective, they haven't had a monster-related death since 1965! She just wants to help America find the same solution, to make America great again.
Sam's not having it.
Do your worst, he tells Camilla. Boy has been tortured by the devil, so there isn't much that Camilla or Petunia can do that will break him. If fact, physical torture is so season 3 that quickly Camilla turns to psychological torture, injecting Sam with a serum that forces him to see the faces of those he's lost: Kevin, Charlie, Dean, and Jess. It's Jess' face that lingers the longest, and ouch those were my feels. Even in the midst of torture, Sam keeps his wits about him and he tricks the Woman of Letters into thinking he's committed suicide. When she comes to check on him (okay, so she tortures him but still cares about his wellbeing…*shifty side eyes*), he tips the scales and now Camilla is face-to-face with Sam Winchester, the man who's faced down the devil more times than I've eaten a carton of Ben & Jerry's in one night.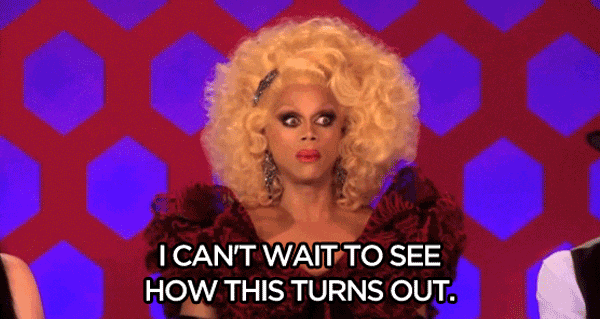 Meanwhile Dean, Mary, and Cas have managed to get Camilla's phone number and are working on tracking her location so that they can rescue Sam. First, however, Petunia finds them and her punch packs a wallop. Her supernaturally-powered brass knuckles even knock Cas on his ass.
When Castiel and Dean are both down for the count, it's Mary that saves the day. Looks like Mama Winchester knows how to handle an angel blade.
Oh, and Crowley is on a quest to kill the devil. Carry on.
The Big Picture
Family
While family, and what it means to be one, is the most recurring theme in Supernatural, season 12 promises to explore a new side of the Winchesters. Now that Mama's back, is she going to be pleased that her sons are hunters, a life that she left behind so she could have a family? This family reunion will be a rough one, especially since the world has changed a lot in the thirty years since Mary was last alive.
On the upside, this means we can have scenes of Cas and Mary figuring out the 21st century, and I'm very okay with that.
Men of Letters: International Cult of Douchebaggery
We know from past seasons that the MoL are not fans of hunters or their lifestyle, and the international counterparts of the organization don't seem to be any friendlier. In fact, Camilla (okay, I just saw on Tumblr that her name is Toni, but I'm sticking with Camilla) could be a potentially complex and intriguing character, as fascinating as Bella from season 3 if the writers allow it. She's a mother who's okay with torture, and while her treatment of Sam has not endeared her to me, I want to know why she is in this lifestyle and how she came to follow the "old man."
If past seasons are any indication, Camilla/Toni/whatever her name is will break free from the organization in a blaze of gunfire and free will. And then probably die.
Devil went down to Georgia
Crowley's quest to destroy the devil and reclaim hell for himself is probably the most interesting plot he's had since season 8. I like Crowley, and a Lucifer v. Crowley smackdown may finally answer the question: what kind of demon is Crowley, anyway? We know from the colour of his eyes that he's not your garden variety demonic entity, so is he strong enough to take on the devil?
Also, soon we're going to have Rick Springfield as Lucy, and if "Jesse's Girl" doesn't play at least once I'm going to have a fit.
Until next week, SPN Fam.
-TC