I know, I know. On Wednesdays we write about Winchesters. You can all tweet your disappointment at me later. I got sidetracked, okay? It's the end of term for me, and I wrote a 17 page essay in six hours today. So instead of blogging about Winchester angst, I decided I need to do something a little cuter and fluffier.
Let me tell you about Baby Slytherin.
My brother recently phoned me (while I was in a crowded restaurant no less!) and told me that in a few months, I'd be Auntie Collectress. Yes, coming summer 2015 is the affectionately (and somewhat biasedly) named Baby Slytherin. So like any good auntie, I immediately took to the interwebs to find cute baby clothes. Here are my Harry Potter favourites for the geek chic wee wizard, and just in time for Christmas.
Welcome to House Slytherin
Although my brother has no preference, I kinda want Baby Slytherin to be a girl just so I can buy this adorable little outfit. Note: this seller also has non-gender-specific Hogwarts onesies as well!
And just when I thought I couldn't find anything cuter, I found this. I know that the Marauders were all Gryffindors, but let's be honest, they all had very Slytherin-esque habits. (This seller also has a onesie that says "Nobody puts Baby in the corner." Baby Slytherin will probably be wearing that too)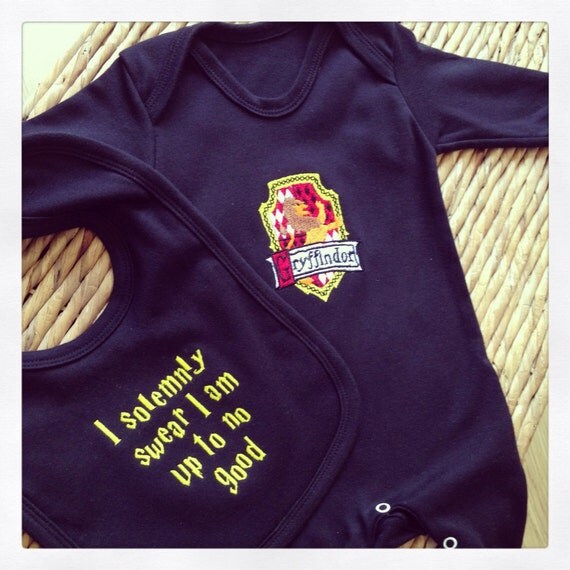 Let's be honest: any baby that's allowed to have me for an auntie is probably going to gain some of my Slytherin tendencies, and love for all things green, black, and silver.
Baby Slytherin also needs this onesie, because, uh, it'll make my brother cry when he sees it. As an awesome older sister, it's my job to make him cry every once in a while. At least this time it will be good tears.
For the Nursery
I recently flew away from the Land of Sunshine and Palm Trees to attend grad school in that city where the Queen has been known to take tea. I secretly suspect that my brother and sister-in-law planned this pregnancy to make sure I come home at the end of this programme, but I can't really hold it against them because Baby Slytherin. Also, thank Chuck for international shipping so I can send them this:
And this too.
Oh, and this!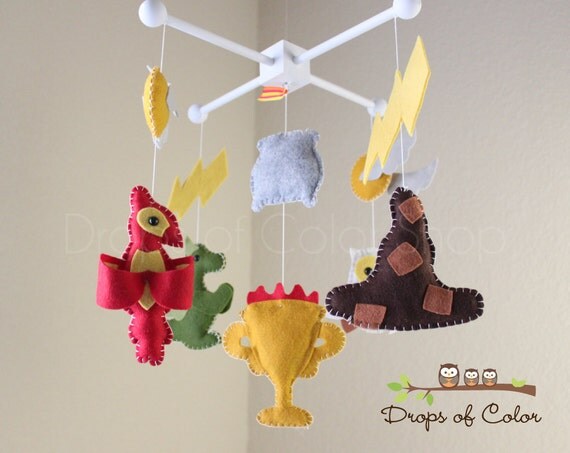 Hell, I'm ordering two of these. One for me, one for Baby Slytherin.
And, lastly, what baby witch or wizard doesn't need a three-headed dog to watch out for them?
Feeling poor already.
A soon-to-be Auntie Collectress.
P.S. I wonder how my brother feels about cosplay for kids…
Know of more cute nerdy baby clothes? Let's chat. Come find me on Twitter or Tumblr.